Using this digital card can help you save up to 80% on medications
All Oregon and Washington residents qualify. Nevada residents will be able to enroll Fall 2022.
No membership fee to join
No age or income restrictions
Only takes a minute to enroll
All FDA-approved prescriptions are eligible for discounts
Each user signs up and gets their own digital card with a unique ID number
How it works
Sign up for free
The discount card is available for all residents of Oregon and Washington.
Show your pharmacist
Your digital ID card is accepted by most pharmacies.
Save money!
Access ArrayRx tools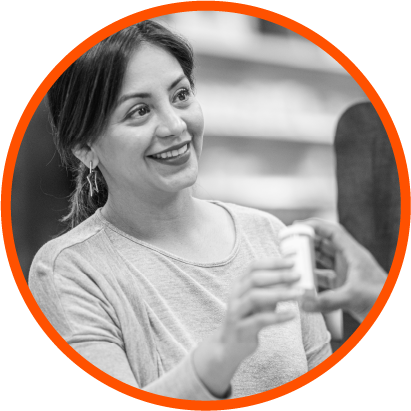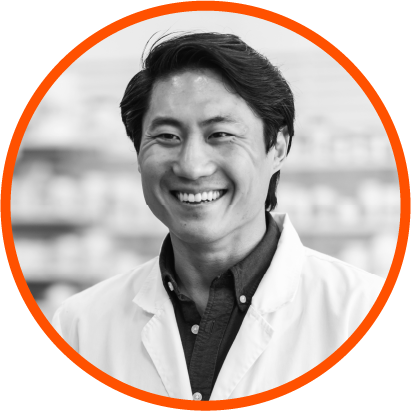 Use your personalized Member Dashboard
Digital ID card
Easily access and share your digital ID card with pharmacists.
Prescription history
Access your prescription history with dates, costs and details.
Drug price lookup
See the cost of your prescription before you get it filled.
Frequently asked questions
Once you receive your ArrayRx discount card you can use it immediately.
You can use the card to purchase any FDA-approved drug.
Yes. You can use the card instead of insurance if your insurance does not cover a medication. You can also use it when the card gets you a better price than your insurance.
The card purchases will not count toward your deductible or out-of-pocket maximum.
Each person in your family needs to get their own card. Each family person will need to sign up separately. Family members can use the same email address. Each family member will receive their own digital card with a unique subscriber ID number.
Enrolling with an email address is preferred. If you don't have an email address, we can help. Please call us at 800-913-4146.
The card is valid at most pharmacies. Use our
Find a Pharmacy
tool to locate one where you can use the card.
Who is ArrayRx?
The ArrayRx Discount Card is brought to you by ArrayRx. ArrayRx is a collaboration of state partners with one common goal — to create pharmacy solutions that are accessible to the people in our communities. All Oregon and Washington residents can enroll for free. There are no age or income limits.
Visit ArrayRxSolutions.com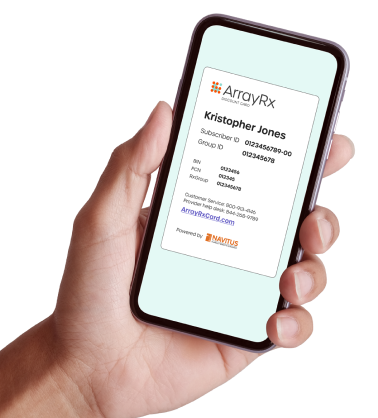 get the card